Membership System. You Spend and We Reward!
Eahora Club's membership system is now in full-swing - enjoy exclusive discounts and perks for being part of the team!
What are the benefits of being a member? There are several advantages:
1. Rewards points for certain Eahora-related activities. These points can be used as money towards your purchases.
2. Recommendation rewards. If your friends or family purchase a bike based on your recommendation, you will receive a $50 coupon.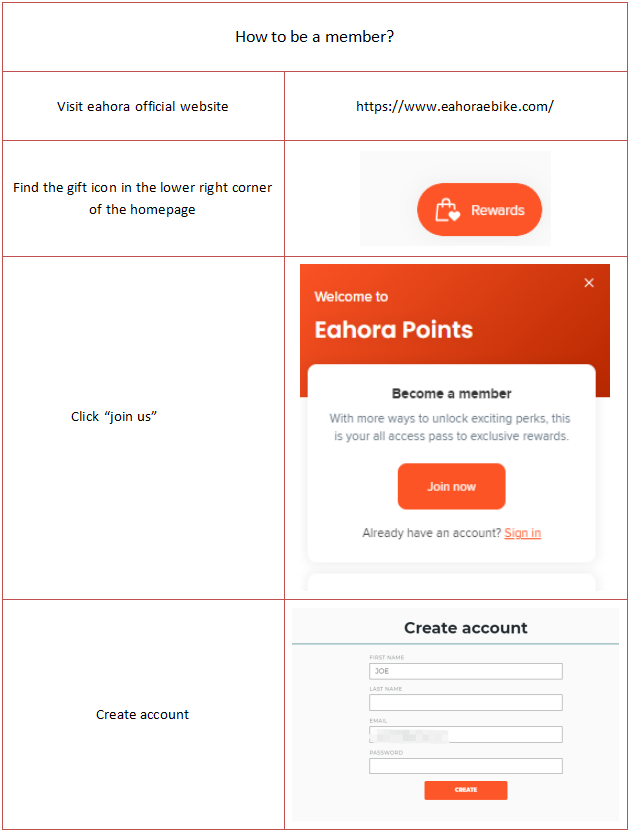 What's the value of the reward points?

How do I get the reward points?

Note:
Shares and likes will automatically earn points for the first time.
After that, you'll need to contact service@eahoraebike.com with screenshots of completion to receive points.
Looking forward to having you in Eahora Club!